Chemical Auxiliary Plastic Anti Blocking Agent Additives
Product Description
Chemical Auxiliary Plastic Anti Blocking Agent Additives
The chemical formula of the Anti Blocking Agent: CH3(CH2)7CH=CH(CH2)7CONH2, molecular weight: 281.486. Processed from vegetable oil, the appearance is waxy, odorless, and small particles (small crystals). This product has good compatibility with resin and is relatively stable to heat, oxygen, and ultraviolet rays. It has a typical polar and non-polar molecular structure. It can form a monomolecular film at the material interface. It has anti-Adhesive, smooth, slippery, Leveling, waterproof, anti-humidity, anti-sedimentation, anti-fouling, anti-static and dispersion functions. It is a non-toxic, non-corrosive, non-ionic surfactant with excellent performance.
use:
1. It is a modifier of plastic ink. Adding 2-5 oleic acid amide to polyamide plastic ink can improve printing performance and ink lubricity, enhance water resistance, enhance scratch resistance, and anti-fouling (staining caused by wet ink) , Wear resistance. In addition, it can also improve the auxiliary spread and adhesion of the ink on the surface of the printed matter, so that the print is clear and the color is bright.
2. It can be used as a lubricant and anti-oxidant for polypropylene (PP), polystyrene (GPPS), phenolic (PF) resin, amino resin, polyethylene terephthalate, polycaprolactam film, cellulose Acetate and nitrocellulose, etc. Electrostatic agent, anti-caking Additive.
3. Used as lubricant and release agent for various thick color master batches such as polyethylene, polypropylene, synthetic fiber and cable (insulation) materials.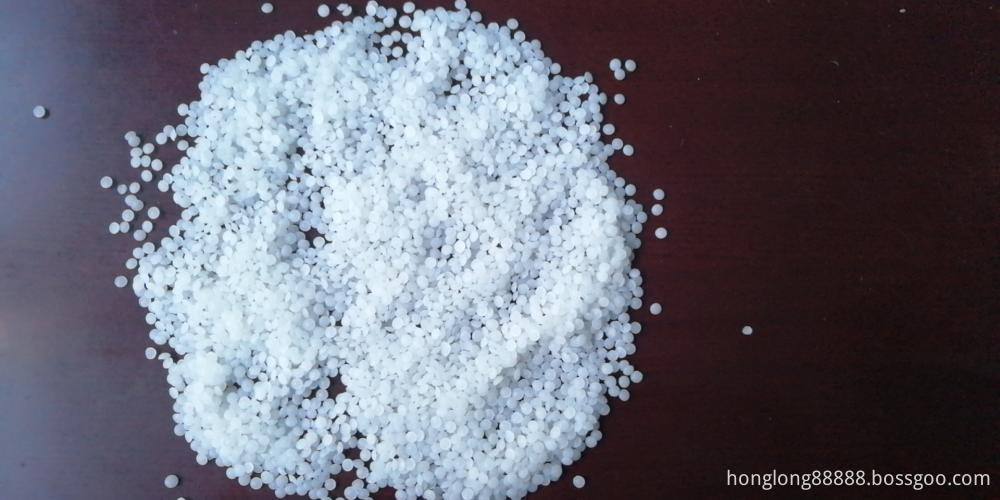 Our Company
Yingkou the ching into technology co., LTD., founded in 2000, is located in the beautiful coastal city of yingkou city, liaoning province, the company covers an area of more than 20000 square meters, is a focus on plastic flexible packaging function and modified filler material research and development, production, import and export trade is a body comprehensive industrial and trading co., LTD.
20 years past, don't change his mind has been committed to environmental protection, new functional masterbatch, the degradation of modified masterbatch and so on many flexible packaging products accessories research and development and production, through technological innovation, industrial structure optimization methods, the interaction of upstream and downstream of the fusion, years of continuous growth. Has been developed from the original factory developed into a tradition, can independent research and development, industry leading technology, internal communication, the industrial chain preliminary build industry leading enterprises.。
The company has advanced production equipment and professional r&d engineers, equipped with first-class product research and development laboratory, testing room. Take the lead in the industry through the SGS quality management system certification.
We concentrate on flexible packaging function and the modified filler production, provide quality assurance for life and all aspects of customer service support, adhere to constant technological innovation, Achieve sales revenue hundreds of millions of yuan in 2017.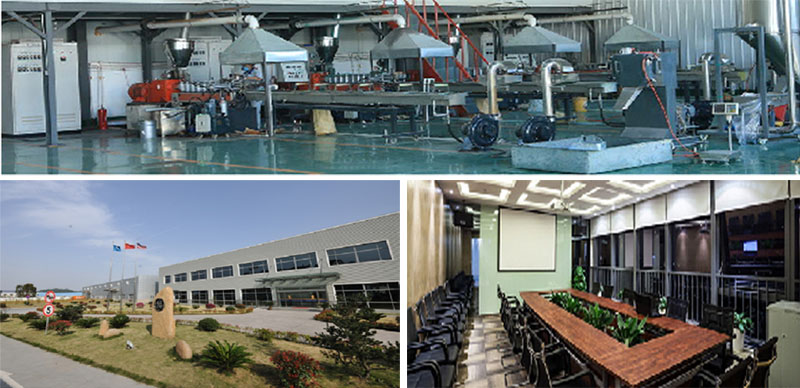 METEOR INTERNATIONAL IMPORT EXPORT S.R.L.
Yingkou Yuyuan Industrial Co., Ltd. was established in 1989, located in Bayuquan District, Yingkou City, Liaoning Province, a beautiful coastal city, with a registered capital of RMB 80 million, a private enterprise. The main domestic production of textiles and garments, plastic packaging products, etc. It is the first private enterprise in Yingkou area to obtain import and export rights.
The company is constantly committed to developing the international market. In 1998, it was the first to set up a home textile and clothing sales center in the Moscow container market; in 2006, it "goed out" and built the McDonnell Douglas Industrial Park in Romania (now renamed: Liaoning Overseas Economic and Trade Cooperation Zone ); 18 international marketing systems for Chinese products have been built in Europe to provide marketing services for Chinese companies; a large-scale timber resource base has been built to solve the shortage of rare timber resources for some companies.

A large number of orders received by the company through overseas exhibition halls and wholesale markets are transferred to the domestic textile and apparel and plastic industries for production and export by production plants. At present, the company is building a Romanian Chinese Commodity Perennial Exhibition and Trading Center, and at the same time building an international e-commerce network platform to achieve a combined online and offline marketing model.
Yingkou Yuyuan Industrial Co., Ltd. is the main investor in Romania's Liaoning Overseas Economic and Trade Cooperation Zone. Romania's Liaoning Overseas Economic and Trade Cooperation Zone is China's earliest "going out" and the only processing and manufacturing industrial park invested and constructed by a private enterprise in Europe.
The cooperation zone is about 80 kilometers from Bucharest, the capital of Romania, 60 kilometers from the airport, 1 kilometers from the E60 intercontinental highway, 3 kilometers from the railway station, and 200 kilometers from the seaport.
The cooperation zone has purchased a permanent land of 1.2 square kilometers, has built 18,000 square meters of workshops (including the area of the built workshops outside the park), and has invested 42 million US dollars. The cooperation zone plans to build 6 industrial clusters: textiles and garments, chemical fiber plastics, building materials, wood industry, logistics bases, and new energy electric vehicles. 4 projects have been put into production. The first phase of the project: roads, pipe networks, water, electricity, and gas construction have all been completed. The second phase of the project: 12 companies have now moved in, including 6 companies in Liaoning.
The cooperation zone has been upgraded to Liaoning provincial-level overseas economic and trade cooperation zone in 2015, and is applying for a national-level overseas economic and trade cooperation zone.
On June 8, 2018, the Secretary of the Liaoning Provincial Party Committee, Chen Qiufa, when inspecting the Liaoning Overseas Economic and Trade Cooperation Zone in Romania, said that you actively responded to the "One Belt One Road" initiative and successfully established the first Chinese industrial park in Romania, for more Chinese companies. Investment and development provide a platform. This is the glory and pride of Chinese entrepreneurs. The establishment of Romania`s Liaoning Overseas Economic and Trade Cooperation Zone has an important role model for deepening the economic and trade cooperation between Liaoning and Romania.
On August 25, 2018, the Liaoning Provincial Party Committee and Provincial Government Document issued by the Liaoning Committee [2018] No. 42 listed the Romania Liaoning Overseas Economic and Trade Cooperation Zone invested and constructed by Yingkou Yuyuan Group as a key project of "Going Global".
On November 30, 2018, in the summary of Liaoning Provincial Development and Reform Commission's project recommendation, three projects were included in the [Belt and Road" recommendation list. Namely, Romania Liaoning Overseas Economic and Trade Cooperation Zone, Romania Europe and China Commodity Perennial Exhibition Center, Romania Jinyang International Timber Base.
On December 27, 2018, the Liaoning Provincial Development and Reform Commission included the [Romania Liaoning Overseas Economic and Trade Cooperation Zone Project" in the [List of Major Tasks and Projects to be Proposed by Provincial Leaders in 2019".
There are multiple ways of cooperation between the cooperation zone and investors: investors can lease or purchase existing factories in the cooperation zone, or purchase or lease industrial land in the cooperation zone to build their own factories; they can also cooperate with the cooperation zone in joint ventures to develop various projects And many other ways of cooperation.
The cooperation zone will provide all-round services for the investment enterprises in the zone: the cooperation zone will handle the relevant approval documents of the local country necessary for the entry, registration, business, and production of the investment enterprises, and provide production sites, consultation, law, and translation. , Customs clearance and other business assistance. In short, the cooperation zone will provide all-round services for the investment enterprises settled in.
The Liaoning Overseas Economic and Trade Cooperation Zone in Romania is constantly improving the functions of the cooperation zone, enhancing the influence of the cooperation zone locally and even in Central and Eastern Europe, guiding my country's industry-leading enterprises to deploy in countries along the "Belt and Road", and driving small and medium-sized enterprises to "go out" in group cooperation. In order to accelerate the overall revitalization, we will add new impetus and play an important role as a bridgehead and link for the "17+1".
Company Name: METEOR INTERNATIONAL IMPORT EXPORT S.R.L.
Representative: Liushiyu
Product/Service: Plastic Additives , Plastic Machinery , Plastic Packaging Products , Gardening Tools , Auto Parts , Home Decoration Materials
Capital (Million US $): 80,000,000RMB
Year Established: 2003
Contact Person: Mr. Zhou
Tel: 0086-417-6237404